Glutathione Reduces Anxiety And Depression
by Brittany Novy
(Dallas, TX)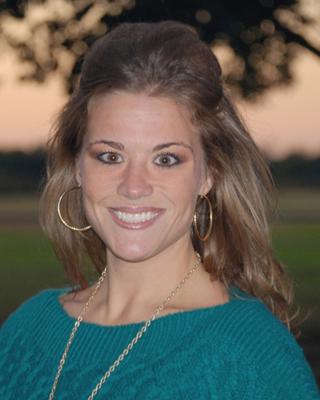 Can raising glutathione (GSH) reduce anxiety and depression?

Read my story to uncover how one nutraceutical – Immunocal – reduces anxiety and depression, and reveal how raising glutathione has reduced anxiety and depression for me.

At only 26 years old, I have struggled through some extremely difficult stages in my life. Being held at gunpoint weakened my immune system to the point where I suffered from anxiety, depression, OCD, attention deficit disorder, alcoholism, oxidative stress, and related health issues. I suffer with an autoimmune disease, being gluten intolerant, having a soy allergy, nerve pain, anxiety, depression, OCD, ADD, and I'm very sensitive to monosodium glutamate (MSG), including other excitotoxins. All of these have one thing in common – they are marked by low glutathione levels.

With the guidance of our Lord and the knowledge He has led me to, I have been able to fight the battle that plagues most Americans today – low glutathione levels. I fight it by simply raising and sustaining my glutathione with Immunocal. Glutathione is your body's main antioxidant that is produced inside your cells. In today's environment, toxins and stressors overload our immune system daily. The role of glutathione is to grab hold and push out all of these nasty toxins from: processed food, water, chemicals, pollutants, and carcinogens. And glutathione protects from radiation damage by protecting and restoring the health of damaged cells. All of this is done with Immunocal!!

In just 3 short months, Immunocal has made a world of a difference in my health! Along
with reducing anxiety and depression, raising my glutathione has helped me:
maintain lean-body muscle mass
manage my attention deficit disorder
reduce Oxidative Stress (especially while exercising)
alleviate menstrual cramps and water retention
decrease effects of monosodium glutamate (MSG)
relieve inflammation
boost my immune system
reduce anxiety and depression
What I love most about Immunocal is that it is not a prescription; it is a nutraceutical, which is a medicinal food that boosts the immune system. It allows us to experience our optimum health!!
I knew that I didn't want to hide in pain anymore; I wanted to feel energized and alive again!! And that is just what Immunocal has done for me. It has fixed the root cause of my problems, changed my life, and now I feel like I can function again, as if I have a whole new body!!
I am so passionate about helping YOU discover your inner-self. Feel the Energy...Feel Vibrant...Don't accept the "I'm getting old" phrase anymore!! Glutathione is your: Master Antioxidant, Immune System Booster, Detoxifier, and Anti-Aging Protein.
At times I wanted to just give up. Immunocal has opened up my eyes to a feeling, free of pain, a feeling that I never knew existed. It is an AMAZING feeling to have my life back!! I even let my dog, Jake, lick the bowl, so he can experience a long, healthy life with me. Be proactive in your health and live the life God intended…allow glutathione to reduce anxiety and depression for you!
START NOW!!
Yours in Health,
Brittany Novy
BrittanyNovy.com