PubMed - What Is It, And What Can I Learn About There?

Pubmed or Pub Med is referred to throughout the pages of this website. It is an online resource of published medical studies that are freely available to the public, and I have taken the time to select information from this resource as it pertains to you, your health, and glutathione enhancement, and provide access for you on the pages of this site.


Stay up to date with the latest news by signing up for our e-zine:






According to the Pub Med Official Website FAQs, (this link opens in a new window):
"PubMed comprises over 21 million citations for biomedical literature from MEDLINE, life science journals, and online books. Pub Med citations and abstracts include the fields of biomedicine and health, covering portions of the life sciences, behavioral sciences, chemical sciences, and bioengineering. PubMed also provides access to additional relevant web sites and links to the other NCBI molecular biology resources.
Pub Med is a free resource that is developed and maintained by the National Center for Biotechnology Information (NCBI), at the U.S. National Library of Medicine (NLM), located at the National Institutes of Health (NIH)."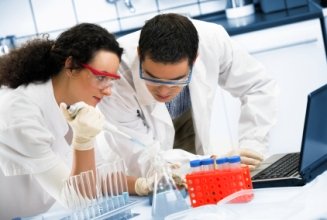 Medline is a term you will often hear associated with PubMed. According to the official Medline website, (this link opens in a new window):
"MEDLINE® (Medical Literature Analysis and Retrieval System Online) is the U.S. National Library of Medicine's® (NLM) premier bibliographic database that contains over 16 million references to journal articles in life sciences with a concentration on biomedicine. A distinctive feature of MEDLINE is that the records are indexed with NLM's Medical Subject Headings (MeSH®).
Medline is the largest component of Pub Med, the freely accessible online database of biomedical journal citations and abstracts created by the U.S. National Library of Medicine (NLM®). Approximately 5,200 journals published in the United States and more than 80 other countries have been selected and are currently indexed for MEDLINE.
For more information, please see a fact sheet entitled What's the Difference between Medline and Pub Med? (this link opens in a new window).
This may bring up some additional supplementary questions related to the subject of Pub Med.
Who is the US National Institutes of Health?
According to the National Institutes of Health official website, (this link opens in a new window):
"The National Institutes of Health (NIH), a part of the U.S. Department of Health and Human Services External Web Site Policy , is the nation's medical research agency—making important discoveries that improve health and save lives.
Thanks in large part to NIH-funded medical research, Americans today are living longer and healthier. Life expectancy in the United States has jumped from 47 years in 1900 to 78 years as reported in 2009, and disability in people over age 65 has dropped dramatically in the past 3 decades. In recent years, nationwide rates of new diagnoses and deaths from all cancers combined have fallen significantly." The NIH sponsors PubMed, which is a service of the US National Library of Medicine and the National Institutes of Health.



What is NCBI?
NCBI is another related agency. NCBI stands for the National Center for Biotechnology Information. According to the NCBI website, (this link opens in a new window):
Their mission statement is as follows: "Understanding nature's mute but elegant language of living cells is the quest of modern molecular biology. From an alphabet of only four letters representing the chemical subunits of DNA emerges a syntax of life processes whose most complex expression is man. The unraveling and use of this "alphabet" to form new "words and phrases" is a central focus of the field of molecular biology.
The staggering volume of molecular data and its cryptic and subtle patterns have led to an absolute requirement for computerized databases and analysis tools. The challenge is in finding new approaches to deal with the volume and complexity of data and in providing researchers with better access to analysis and computing tools to advance understanding of our genetic legacy and its role in health and disease."



---
In conclusion, PubMed, the National Center for Biotechnology Information (NCBI), the National Library of Medicine (NLM), the U.S. National Institutes of Health (NIH), and Medline, are all essential components of a related subject - the focus is on funding, conducting, and publishing medical research from around the world so that you and I have free access to it.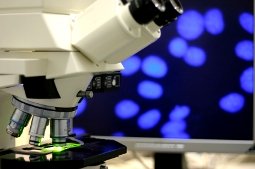 Why do I bring all of this information about PubMed to you? The focus of this site is on disease prevention and treatment with glutathione.
There are now over 100,000 published articles available on PubMed about this substance, and yet many have never heard of glutathione.
I bring this information to you to familiarize you with the subject of glutathione, and also to give you access to information that you may want to discuss with your doctor if you decide to use glutathione enhancement as part of your medical treatment. The information is here for you to use.
Please see my Medical Disclaimer for more information about my role in bringing this information to you.
For published studies on PubMed about the subject of oxidative stress and glutathione for a particular disease state or area of health concern, please follow the links below. I will go from A to Z, and to keep up with the latest pages I add, please subscribe to my blog with the orange button on the left.
You can also find more general information by disease state on the What Is Disease? page.

Follow the links for more information:




Return to Top of Page.


Return from PubMed to Home Page.