Alcohol Abuse - Access PubMed Research About Glutathione Here!

Alcohol abuse is a topic that has several facets to it. This page will focus specifically on manifestations in the body that chronic alcohol abuse may present, as it relates to glutathione and published research.

You can access published research at www.pubmed.gov, which provides online access. You can learn more about PubMed here.

Interestingly, the Food and Drug Administration has provided information online that tells us which substances deplete or lower your protective glutathione levels.
Not surprisingly, alcohol is on this list. You can view the complete list, which also includes smoking, caffeine, acetaminophen, radiation, and drugs, here. (this link opens in a new window)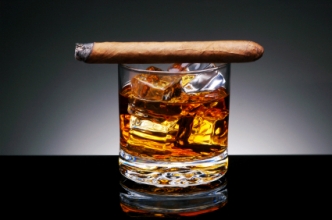 Since alcohol depletes glutathione, it's a good idea to consume it in moderation, if at all. As a consequence of this glutathione depleting effect, those that are dealing with excessive alcohol intake often are very deficient in glutathione. How is this manifested in medical studies?



Stay up to date with the latest news by signing up for our e-zine:




A recent search on PubMed revealed 309 results for "alcohol abuse glutathione". I have chosen 10 of these studies for you to view directly here. All of these open in a new window, and closing the window will bring you back to this page.


---

Study #1:

[Oxidative stress]

Rev Med Liege. 2007 Oct;62(10):628-38.
[Article in French]
Haleng J, Pincemail J, Defraigne JO, Charlier C, Chapelle JP. Service de Chimie Médicale, CHU Sart Tilman, Liège, Belgique.



Study #2:

Chronic alcoholism alters systemic and pulmonary glutathione redox status.

Am J Respir Crit Care Med. 2007 Aug 1;176(3):270-6. Epub 2007 May 16.


Yeh MY, Burnham EL, Moss M, Brown LA. Division of Neonatology, Department of Pediatrics, Emory University School of Medicine, Atlanta, Georgia 30322, USA


Study #3:

The alcoholic lung: epidemiology, pathophysiology, and potential therapies.


Am J Physiol Lung Cell Mol Physiol. 2007 Apr;292(4):L813-23. Epub 2007 Jan 12.


Joshi PC, Guidot DM. Atlanta Veterans Affairs Medical Center, Atlanta, Georgia GA 30033, USA. pcjoshi@emory.edu



Study #4:

[Alcohol abuse as a risk factor for ARDS]

Nihon Arukoru Yakubutsu Igakkai Zasshi. 2006 Oct;41(5):400-6.
[Article in Japanese]
Wakabayashi I, Kato H. Department of Hygiene and Preventive Medicine, Yamagata University School of Medicine, Iida-Nishi 2-2-2, Yamagata 990-9585, Japan.



Study #5:

Alcohol-induced lung damage and increased oxidative stress.

Respiration. 2006;73(1):100-4. Epub 2005 Sep 29
Aytacoglu BN, Calikoglu M, Tamer L, Coşkun B, Sucu N, Köse N, Aktas S, Dikmengil M. Department of Cardiovascular Surgery, Mersin University School of Medicine, Mersin, Turkey. baytacoglu@yahoo.com



Study #6:

Chronic ethanol ingestion and the risk of acute lung injury: a role for glutathione availability?

Alcohol. 2004 Jul;33(3):191-7
Brown LA, Harris FL, Ping XD, Gauthier TW. Department of Pediatrics, Emory University, 2015 Uppergate Drive, NE, Atlanta, GA 30322, USA. lbrow03@emory.edu
Study #7:


Effects of chronic alcohol abuse on alveolar epithelial barrier function and glutathione homeostasis.

Alcohol Clin Exp Res. 2003 Jul;27(7):1167-72
Burnham EL, Brown LA, Halls L, Moss M. Department of Medicine, Emory University School of Medicine, Atlanta, GA, USA. eburnha@emory.edu


Study #8:


Chronic alcohol abuse, acute respiratory distress syndrome, and multiple organ dysfunction.

Crit Care Med. 2003 Apr;31(4 Suppl):S207-12
Moss M, Burnham EL. Division of Pulmonary, Allergy, and Critical Care Medicine, Department of Medicine, Emory University School of Medicine, Atlanta, GA, USA.
Study #9:

Effects of N-acetylcysteine on alcohol abstinence and alcohol-induced adverse effects in rats.

Alcohol. 2009 Mar;43(2):127-35
Ferreira Seiva FR, Amauchi JF, Ribeiro Rocha KK, Souza GA, Ebaid GX, Burneiko RM, Novelli EL. Department of Clinical and Cardiology, School of Medicine, São Paulo State University, UNESP, 18618-000, Botucatu, São Paulo, Brazil.
Study #10:

[Nutrition and chronic alcohol abuse]
Nutr Hosp. 2008 May;23 Suppl 2:3-7.
[Article in Spanish]
Moreno Otero R, Cortés JR. Servicio de Digestivo, Hospital Universitario de La Princesa, Madrid, Spain.



---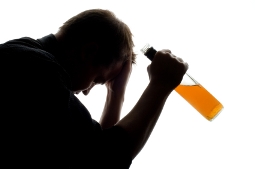 In conclusion, we can see from these studies that there is a relationship between alcohol abuse and reduced glutathione levels. Alcohol is a known glutathione depleting agent. Lifestyle factors which may include alcoholism, obesity, and also our inadequate diet, contribute to increasing levels of
oxidative stress. This is potentially associated with an increased risk of developing age-related pathologies such as cardiovascular diseases and cancer. As a matter of prevention, it is necessary to maintain high glutathione levels to protect against oxidative stress.
Published studies have linked the development and severity of acute respiratory distress syndrome with a history of alcohol abuse. In clinical studies, this association has been centered on depletion of pulmonary glutathione and subsequent chronic oxidative stress.
Many patients with chronic alcohol abuse are also malnourished.
Nutritional intervention may be effective to improve alcoholic liver disease. A balanced diet, vitamin supplements, and therapy with antioxidants in order to recover depleted glutathione levels are recommended. It is important that those dealing with alcoholism have a multi-faceted approach involving nutrition and glutathione enhancement to help resolve the negative health effects of alcohol abuse.


Dr. Jimmy Gutman is the world's most published author on the subject of glutathione. His current bestseller is entitled "Glutathione - Your Key To Health."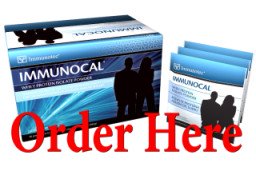 Return to PubMed.

I'd like to learn more about glutathione.

I'd like to learn the best ways to raise glutathione.

I have a question before ordering.

Return to Top of Page.

Return to Home Page.