Glutathione replaced my inhaler!
by Wayne Holloway
(Georgia)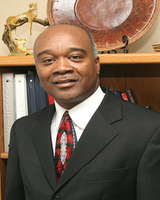 Looking good, Feeling great!
My name is Wayne, and I had suffered for years with asthma. Like most sufferers, I was prescribed an inhaler to be used every 4 to 6 hours, as needed. I felt I would have to be on the medication for the rest of my life.

In April of 2003, a dear friend introduced me to a natural Glutathione Enhancer. What is it? It is a dietary whey protein isolate that is clinically proven to help modulate the immune system. It does this by raising a substance called glutathione in each and every cell of the body.

What particularly interested me was the research related to the respiratory system, and specifically, asthma.

Shortly after using the product, approximately 3 days, I noticed a feeling of wellness. That's the best way I can describe it. Yet, I continued to use my inhaler. However, inadvertently, on the third day, I left my inhaler in my office while away for about 6 1/2 hours, only to return and realize that I had not used the inhaler since early that morning. I was simply amazed! I had to tell my wife about this!!

Excitedly, I decided not to use the inhaler the next day (May 7, 2003), to see what would happen. To my delight, I felt fine without the inhaler.

After follow-up visits to my primary physician to validate my improvement, it was agreed by both the doctor and myself that I could continue "doing what I was doing."

As a result, I have not used the Albuterol inhaler since May 7, 2003, thanks to raising my glutathione levels using this natural glutathione builder.

Whatever your health condition, you probably need to raise your glutathione levels. Your body will thank you for it.