The Immunotec Opportunity Reviewed: Legitimate or Scam?

Immunotec is a company you may or may not have heard of before. If you have been "kicking the tires" out there of the various companies selling nutritional products through multilevel marketing, it's likely you have come across this company.

Originally formed in 1996, they are now incorporated and are a publicly traded, debt-free company on the Canadian Stock Exchange (IMM). Are they just another marketing scam, or are they legitimate?


Stay up to date with the latest news by signing up for our e-zine:




---

The Products


---


Immunotec provides nutritional supplements in the health and wellness industry, developing nutritional products based on science to help the human body to function in optimal health.

Their original product, Immunocal, is the subject of numerous studies and patents, and appears to be backed by sound science. It is formulated to raise and sustain a beneficial protein in your body called glutathione.

Their second product, Immunocal Platinum, is specifically for Baby Boomers, and addresses additional concerns related to aging, acid/alkaline balance, inflammation, insulin metabolism, and autoimmune modulation. These are two of the three products they sell that have pharmaceutical patents on them, even though they are not technically drugs.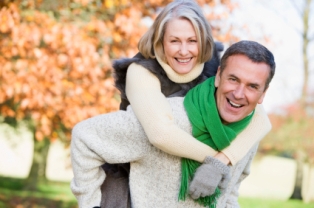 They are called nutraceuticals, or medicinal foods. Immunotec's specialty is nutraceuticals. It is where medicine backed by science meets marketing, and this field is growing in popularity today.

It is said the Wellness Industry will be a $1 Trillion business within the next few years, and Immunotec is set on their piece of the pie.


All of the products this company carries relate to the central theme - "Optimizing Your Immunity, Wellbeing, and Wealth." The other products they carry either directly or indirectly enhance immunity, and include a patented anti-anxiety supplement made from milk, a multivitamin and mineral, milk calcium, Omega-3 with turmeric, meal replacement, metabolism booster for weight loss, tart cherry concentrate, saw palmetto tonic for male health, probiotic, energy tonic, face cream, and toothpaste. By far, the bulk of the sales are comprised of their flagship product, Immunocal. It is their claim to fame.


---

The Business Opportunity


---


As a business, their compensation plan is fairly standard. It is considered a hybrid, with more than one element of other plans built into it. You can sponsor as many frontline consultants as you want, and need at least three evenly built "legs" to move up in the plan, 4 at the higher levels. The plan pays out at 47% with full compression, and pays down 8 levels of compensation.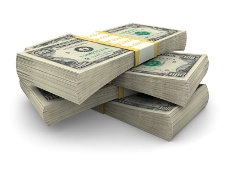 How can you make money with this business opportunity? There are six ways to earn money: through retail sales, autoship customers, business builder bonus, rank advancement and residual commissions, moving up bonus and accelerated moving up bonus, and upline moving up bonus. The company prohibits inventory loading and requires you to purchase the equivalent of two boxes of Immunocal a month to earn your monthly commissions. Most consultants have no problem consuming this personally. Compared to other multi level marketing companies, this plan is fairly standard.



---

The Team


---


Who make up Immunotec's Corporate Team? Robert Henry serves as Immunotec's Executive Chairman and CEO. Prior to joining Immunotec, Mr. Henry held a number of senior management positions, most recently, from 2004 to mid 2008, as CEO and Director of Arbonne International Inc., a US based Network Marketing Company.
The President of Immunotec is Stuart A. MacMillan, who has given the company new focus on marketing and business building since he took office in January 2011. Prior to that, the company had been in business for 15 years with slow steady growth mainly in its fiercely loyal customer base.
Prior to joining Immunotec, Mr. MacMillan has held a number of senior management responsibilities across diverse functional areas, most recently as President of Arbonne Canada from 2006 to 2010 and Sales Lead of Arbonne USA from 2008 to 2010. Mr. MacMillan's vision to expand Immunotec through stronger marketing and business building with an easily duplicated system has caused it to be one of the fastest growing companies in the nutritional MLM business of late. For the year ended October 31, 2010, the company reported revenues of CAD $40,341,216.

Mr. Robert Felton is currently acting as Chief Operating Officer of Immunotec. Mr. Rod Milne is serving as Vice-President, Field Development and Marketing of the corporation. The board of directors also approved Mr. Robert Henry assuming the additional role of Chief Executive Officer of the company in addition to his current Executive Chairman role.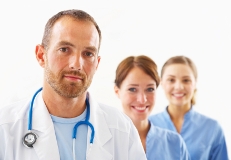 Immunotec is a member in good standing of the Direct Selling Association. Wulf Dröge, PH. D., who passed away in 2010, formulated Immunocal Platinum, and had been serving as the Senior Vice-President of Research and Development. Dr. Droge was a world-renowned scientist with more than 40 years in basic and clinical research to his name in over 280 publications. Mr. John Molson works very closely with consultants in the field as liaison between Immunotec Research and Development and the field.

Dr. Jimmy Gutman, currently the world's most published author on the subject of glutathione, also regularly travels and gives educational seminars on the benefits of Immunocal for glutathione enhancement. Since they are publicly traded, Immunotec must issue regular earnings reports, and so by definition are a transparent company.



---

The Opportunity - Is It For You?


---


So is this business opportunity an Immunotec scam, or a legitimate opportunity? If you want to represent nutritional products with a heavy background in science and research, this might be a good opportunity for you. Immunocal is touted as the "Authentic Leader in Immune System Optimization", so it looks to be a solid established company with high quality unique supplements and products with a good track record thus far.

I am often asked how to decide if a multi level marketing company represents a good opportunity. Once you have established the reputation and credibility of the company, the rest depends on you and how you will market and distribute the products and recruit new consultants. You can have the best products, but without an effective lead generation system, marketing, and distribution methods, none of this really matters. The other part of the equation is YOU. Are you cut out for network marketing? There are skill sets with this type of job just like any other job. It's not for everyone.

If you are already in the Immunotec business, and want to succeed, you will need to learn how to market effectively both offline and online. By far, the largest amounts of money are being made by those who know how to market effectively online today. There is a system that you need to learn, and I can point you in the right direction. You need to learn the basics of attraction marketing, lead generation, automation, and how to have prospects come looking for you instead of you chasing them down. It's much more effective, and also much more fun!

So what is the most important factor for success that is not included in Immunotec's starter kit? YOU! Much depends on you, and what methods you learn and use to market effectively with the most successful proven techniques available today. You should also ask your potential sponsor the hard questions, and find out why you should join them and their team. How will they lead you to success? What marketing and lead generation methods do they use? A sponsor worth joining will have specific meaningful answers for you. If they don't, you should find someone who has those answers. After all, you want to be successful, right?

Use these methods for success with your chosen opportunity, whether it is with Immunotec or another company, and you will be successful. See you at the top!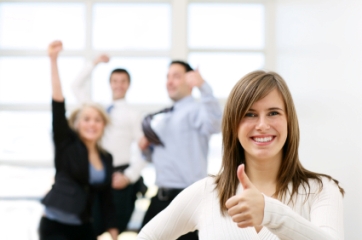 I'm ready to get started now.

Return to Immunocal.

Return to top of page.

I'd like to learn more about Immunotec's Leadership Team.

I'd like to learn more about this Business Opportunity.

I'd like to learn more about your products.

Get Instant Access Here to a series of 7 free videos to help you build your Immunotec business with more leads and more cash for your business today.

Click here for your free 60 minute training video to teach you how to sponsor 20 reps a month in ANY opportunity.

Have you ever wished someone would teach you how to REALLY use Internet Tools like Blogs, Articles, Google Adwords, And Search Engines to generate endless free leads, and instant cash for your Networking Business? Here's your instant access for a free download link with the answers.

This website attracted over 10,000 unique, free, and targeted visitors last month, and it's growing every month. My traffic is increasing every month, and it is free. Find out how I built my site with Site Build It! and how you can too.

Return to Home Page.

We'd like to work with you!