Immunocal Research, Patents, and More - Direct Access Here!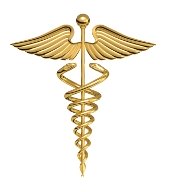 What can we learn about Immunocal Research? On the previous page, you learned the answers to the top questions I receive about Immunocal. For most people, this is plenty of information. I decided to put some extra detailed information on this page for those that want to know more.






Stay up to date with the latest news by signing up for our e-zine:



First of all, many people wonder just what is involved in Immunocal research. How does this research come about, what's involved, and what does "peer reviewed" mean? How important is it to you that studies have been published with Immunocal on humans, and not just laboratory animals? And what can we expect in the future for Immunocal Research?
Join Dr. Jimmy Gutman and his faithful assistant John Molson as they answer these questions in this brief 2 minute video:




Now that we've got some background, let's learn more about Immunocal Research with some commonly asked questions.

Where can I see the published medical studies about Immunocal research?
I have provided a link here for PubMed and Immunocal. (this link opens in a new window).
There are currently 27 published clinical studies done with Immunocal on PubMed, and the results you see here are the ones mentioning it by name; 11 results as of this writing. More Immunocal research is ongoing. The rest use other terms such as undenatured whey protein isolate, but the results are the same - all 27 studies are done using Immunocal.


I understand that Immunocal has 75 International Method-of-Use Patents. What does this mean, what are they for, and where can I view them?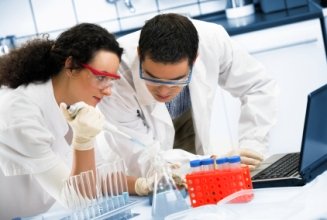 All patents issued to nutritional products fall under the category of Utility Patents.
There is one product called MaxGXL that holds a Utility Patent on their product. For a thorough discussion of the patents for both products, click Immunocal and MaxGXL Patents.

For a thorough discussion of the side effects of N-Acetyl-Cysteine, as well as possible side effects of bonded cysteine as in Immunocal, please see
There are currently four Method-of-Use Patents in the United States for Immunocal available for public viewing that indicate this product is not only proven to raise and sustain glutathione, but that this product is also used for very specific disease states, is highly bioactive, and has an effect on the human immune system:
Here are the titles:
"Anti-cancer therapeutic compositions containing whey protein concentrate"
"Method of treatment of HIV-seropositive individuals with dietary whey proteins"
"Biologically active whey protein concentrate"
"Undenatured whey protein concentrate to improve active systemic humoral immune response"
Immunotec currently holds 75 United States and International Method of Use Patents or Process Patents based on Immunocal research. The Domestic Patents for the United States may be viewed here. (this link opens in a new window)
The International Patents may be viewed online
here. (this link opens in a new window)
For Immunocal research, what about Immunocal and Cancer?
You can learn about glutathione's preventive role, its role in DNA mutation, and also its role in cancer therapy
here. There have also been many studies conducted to research its usage and effect on cancer. You can access this published Immunocal research online, as well as a method-of-use patents for this supplement and cancer here.

You should always seek out the advice of a
medical professional when it comes to Immunocal and cancer.


What should I know about natural supplements?
Just because something is natural doesn't mean it is good for you. Always do your research when it comes to supplements. There is an online resource where you can view published medical studies, and this is www.pubmed.gov. You can type in "Immunocal" there and view them for yourself, or use the direct link I have provided above.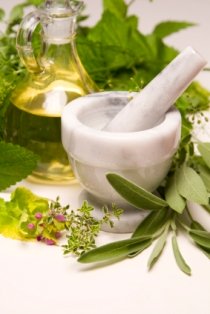 As an illustration of the major shift in attitude we have seen when it comes to health care, which is at the top of the United States Government's agenda right now, consider what we have witnessed in the last few years:
The last few decades have witnessed a major shift from a reliance on drugs to a demand for natural alternatives. What has spurred this change is an increasingly overburdened, expensive and often inaccessible medical system that has been so busy taking care of the sick, that wellness has been left to unconventional medicine.
More and more of us are now moving from a reactive to a proactive approach to maintaining health and well-being, and this includes lifestyle changes, exercise, nutrition and natural supplements.
Until recently, many medical professionals have been somewhat wary of natural supplements, worried about quality, consistency and efficacy of what was being sold to the public. As an example of this, we see why this product was not able to be named Immunocal in Canada until the immune system research was completed.
In the world of science, it is research that represents the gold standard, and without the funding available to drug manufacturers, natural products have historically fallen short of the rigor required in investigating new medications.
Until recently...
Both in the United States and in Canada, federal agencies such as the National Institutes of Health, (NIH) the National Center for Complementary and Alternative Medicine (NCCAM), and the Natural Health Products Directorate (NHPD), have all taken strides to promote the use of natural products, but only if they meet the standards of validation through appropriate research.
Immunotec has taken full advantage of this opportunity, and with some ease. Immunocal®, its cornerstone product, has been studied extensively with numerous medical and scientific articles written in peer-reviewed journals. Research on this natural product has existed for over three decades.
Currently, people are looking for clinically proven, natural products that will help to improve health and help them feel younger and more energetic.
As the leader in the field of natural immune-enhancing products, Immunotec with its cornerstone product, Immunocal, offers you tremendous benefits.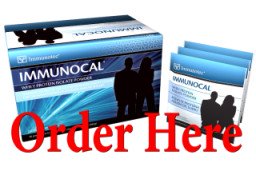 Immunocal research yields fascinating details about how glutathione enhancement can have a positive impact on your health.
Have a question we haven't answered here? Check out our Answer My Health Question page. Scroll through the submissions to see is someone has asked your question already.
Feel free to submit your question on this page or right here: We'd be happy to post your question and answer for others to benefit from as well!



Would You Like To Know If Glutathione Can Help You?
I am not a medical doctor and you should always seek the advice of a medical professional. Please view my medical disclaimer before asking your question.

Once your question is answered, you will be directed back to the ordering page for Immunocal so you can get started raising your glutathione right away.
What Other Visitors Have Asked
Click below to see contributions from other visitors to this page...

---


Return from Immunocal Research to Immunocal.

Return to Top of Page.

I'd like to learn more about Immunocal Platinum.

Return to Home Page.